by Quinton Charles, Op-Ed Blogger
Who is Hemplucid?
Here at Green Wellness, we are happy to announce that we have a new brand that we are now offering to you, our CBD-loving customers: Hemplucid!  We see a lot of claims from a lot of hemp(CBD) brands claiming to be "different" than all of the others;  so is Hemplucid really "different"? From what we at Green Wellness have researched, read, and experienced it is. Priding themselves on safety, sustainability, customer care, and quality, they seem to make the same claims as almost every other CBD company currently operating within the United States.  Let's dive into each of these claims.
Safety
Third-party testing is always desirable in a hemp-based product. Knowing that an independent lab has certified that a product is clear of contaminants, pesticides, or other harmful chemicals can certainly grant peace of mind. Hemplucid isn't the only company to link their test results for products on packaging, but they are one of only a handful to do so. While this doesn't make them different, they certainly stand out (along with others) in the field.
Another point of safety (and also quality) is how Hemplucid goes about processing their hemp: Supercritical CO2 extraction. I'll spare you the technical details, but this process enables for safe extraction of CBD while removing all microbia, germs, and harmful molds. It also is a recyclable process, and the CO2 used during the process completely disappears from the finished product. Unlike other processes, which use industrial solvents, the use of supercritical CO2 is 100% safe for use in consumable goods (like CBD).
Sustainability and Quality
This is one area where Hemplucid's claims are unique. A lot of CBD companies used to source their hemp from overseas (and many still do!). Hemplucid, however, makes it very clear that they only use USDA-certified Organic farms and domestic growers. This means that all of the hemp they use comes from within the United States (most of it from Colorado). Not only is this a more sustainable approach (no carbon-intensive shipping), it ensures that Hemplucid's products have a high degree of quality at all times!
Hemp lucid has been selectively growing and developing their own hemp strain that is "rich in terpenes, boasts high CBD Concentration, and offers a robust variety of secondary cannabinoids."   They also process their hemp with Super Critical CO2 extraction that is solvent free and leaves a high quality oil and terpenes intact. There are no artificial or synthetic ingredients added.  We appreciate the quality we see in their products daily and their passion to meet and exceed state and federal regulations!
Customer Care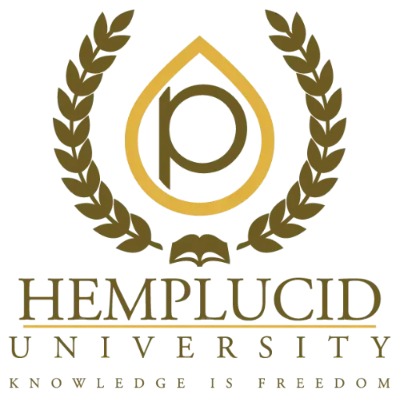 Like us, Hemplucid is committed to making CBD understandable. Are they a business? Yes. Would they love for you to purchase their products? Yes. But they also are eager to help people better understand what CBD is, how it works in your body, and the benefits of taking it regularly. They are always open to call during business hours, and run a very informative video blog called "Hemplucid University" that explains CBD and hemp topics ranging from The Four Routes of Absorption to Can You Take Too Much CBD.  There information is top notch!  Great job hemplucid.
What type of Hemplucid products are there?
While Hemplucid offers a wide array of products, we have decided that three products, in particular, would be best to offer to you: A body cream, a water-soluble tincture, and a pet tincture.
Topicals have always been a popular product type of ours. A lot of our customers deal with muscle aches, soreness, and old or current injuries. I, myself, will regularly use various CBD topicals to deal with muscle aches from working out or old ankle injuries from cross country. It is no mystery, then, that one of the products we opted to offer from Hemplucid is a cream designed to help with soreness and dry skin.
CBDA Body Cream delivers a more raw version of CBDA in a cocoa butter, olive oil, coconut oil and aloe vera base for extra moisturizing. So what is CBDA and why should you care? It is the initial state of  CBD. How is this? Without getting into complex chemistry, I can tell you that CBDA is the initial compound that exists in the plant before heat converts it to CBD. This conversion happens when CBDA is smoked or vaporized, or occurs slowly at room temperature. It could potentially be useful as an anti-inflammatory compound, as it has the same structure as pharmaceutical anti-inflammatory drugs.
When you buy and use this cream, you are getting access to 1000 mg of both the CBDA and whatever amount of CBDA has converted passively to CBD at room temperature. Talk about the best of both worlds!  Let me tell you this has quickly become one of our favorite new topicals!  We are in love with the creamy texture and the strength.  Check it out!
I'm really excited to tell you guys about this one. Every morning, I have a smoothie with my breakfast. I constantly change the ingredients, to keep things interesting, but am never able to add any of my CBD tinctures to the mix. Why is this? Because they are all oil-based tinctures. While they work great under the tongue, when added to liquid, the oil separates from the (often watery) liquid and clings to the sides of the glass. The result is that you get to wash a bunch of CBD oil from your cup after finishing your drink, while receiving few of the benefits of CBD!
This tincture from Hemplucid is different. Not only is it 1000mg of CBD per bottle (which ensures a healthy serving of CBD with each use), it uses a vegetable-glycerin carrier oil that mixes easily with water and thus disperses cannabinoids into the bloodstream rapidly and effectively. Containing ultra-refined de-waxed CBD concentrate bonded to 100% vegetable glycerin for an all-natural, rapidly bio-available, water soluble alternative to CBD oils, the tincture is uniquely able to be used in most drinks. This means that you can add it to your morning tea, coffee, or smoothie and never taste it!  We love the ease of use, especially if you don't like the taste of a quality full spectrum but love the benefits.
At Green Wellness Life we love animals, in fact I too, love animals.  A part of that love has always been a desire to ensure that our pets have just as much quality care and food as we would want for ourselves. That's why we decided to carry Roxy by Hemplucid, a pet tincture for dogs or cats. Both dogs and cats, like humans, have an endocannabinoid system that benefits from supplementary CBD. The Roxy tincture is full-spectrum, and designed to work with your pet's body for maximum health.
Not only does each tincture contain 300mg of CBD per bottle, but their flavors are tailored to suit your pet: chicken for dogs and fish for cats. I can't say that I would enjoy the taste, but my cat always gets excited when I bring out the bottle. It's nice knowing that she enjoys CBD as much as I do.
Try Some Hemplucid
I've done my best to give you information about our new products from Hemplucid, and I hope that it has been an informative and engaging read. But my words can only do so much. If you're looking to try something new, or are buying CBD for the first time, give our Hemplucid products a test. I'm sure that you'll be satisfied with the quality and efficacy of the cream, tincture, or that your pet will love their own tincture.
As always, we are happy to answer any questions, recommend products, or just chat during business hours. Feel free to reach out to us at our office, email, or social media accounts. Take care!